WHO WE ARE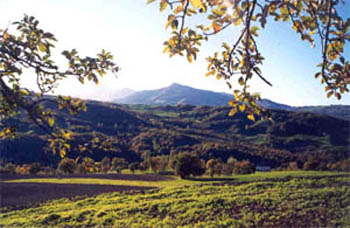 Le Querce produces organic and biodynamic aromatic and officinal plants. We sell dryed herbs in different packages and sizes.
The farm is situated in Italy next to a mountain range called "Appennino tosco-emiliano", and on the border of Tuscany and a Regional National Park, 560 metres above sea level
We grow our herbs using biodynamic methods, and we are certified by Demeter.
We also have the organic certification and this is given by Codex.
At the moment we cultivate eight hectares of aromatic and medicinal herbs, one hectare of cereals and 3.5 hectares of leguminous plants used for green manure.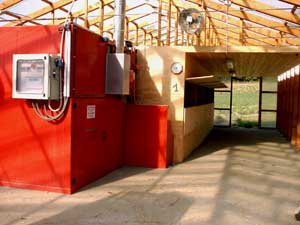 We sow the seeds in our greenhouse and then transplant the seedlings into the field. During the summer months the greenhouse is used as a dryer for the harvested herbs using the greenhouse effect that we have created inside the greenhouse.
The dryer uses a computerised system that controls the temperature and the moisture, using solar ether and if there is not enough solar ether it starts the gas burner.